Marshes Instructors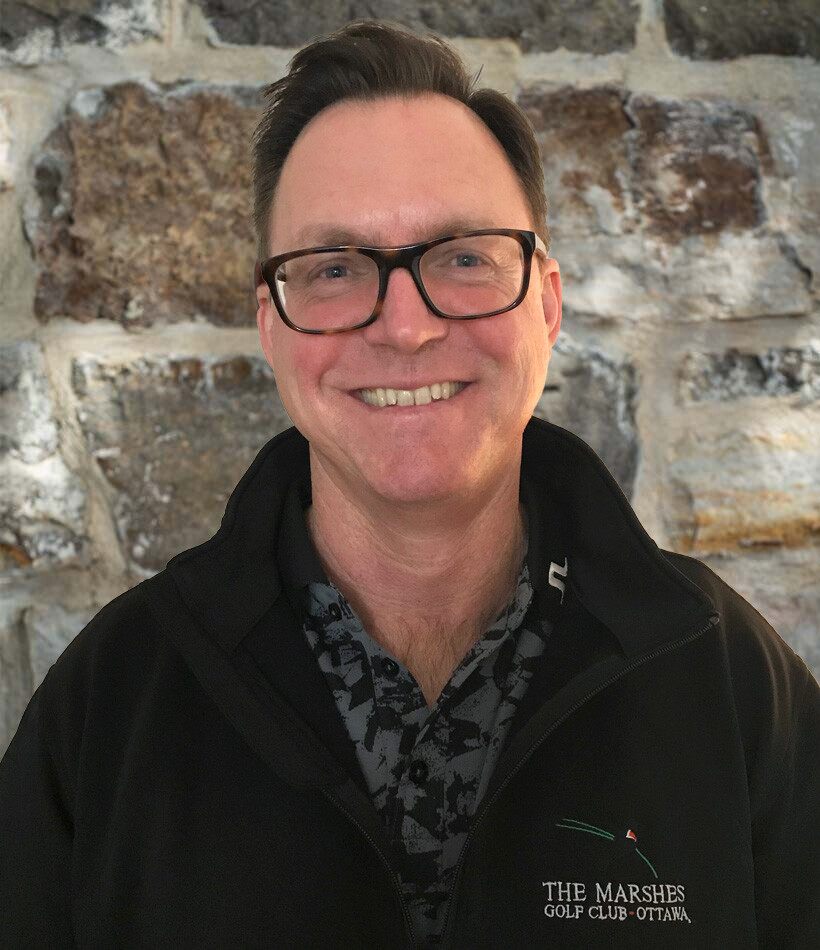 Roger Beale
Head Golf Professional
We are proud to announce Roger Beale as our new Head Golf Professional for the Marshes Golf Club. Roger will begin his journey with us on Monday, February 8th.
Roger became part of the Marshes family when he worked as the Assistant Golf Professional at Marshes Golf Club from 2002 to 2007. We are elated to welcome him back. Roger has in-depth knowledge of golf industry best practices and is current on cutting edge technology. His leadership experience was gained through the roles he held in exclusive private clubs, both in Canada and Barbados. From 2011 to 2015 Roger held the role of Director of Golf for the Royal Westmoreland Golf Club, a world-class facility. In 2015 he became the Club Manager at Apes Hill Club. Before moving back to Canada he was COO for Alleyne Real Estate.
Roger has an impressive list of personal accomplishments:
• He played on the Canadian Tour in 2005
• Represented Barbados in the World Cup of Golf in 2006
• CPGA Ottawa Zone Assistant of the year
• CPGA Canadian Club Pro Champion 2011
• Coached Barbados National Golf Team 2012-2015
• Coached Barbados National Golf Team –
Pan American Games 2015
• Coordinator of the Woosnam Fore Diabetes Golf Cup 2020
Please join me in congratulating and welcoming Roger to the Marshes and Brookstreet team!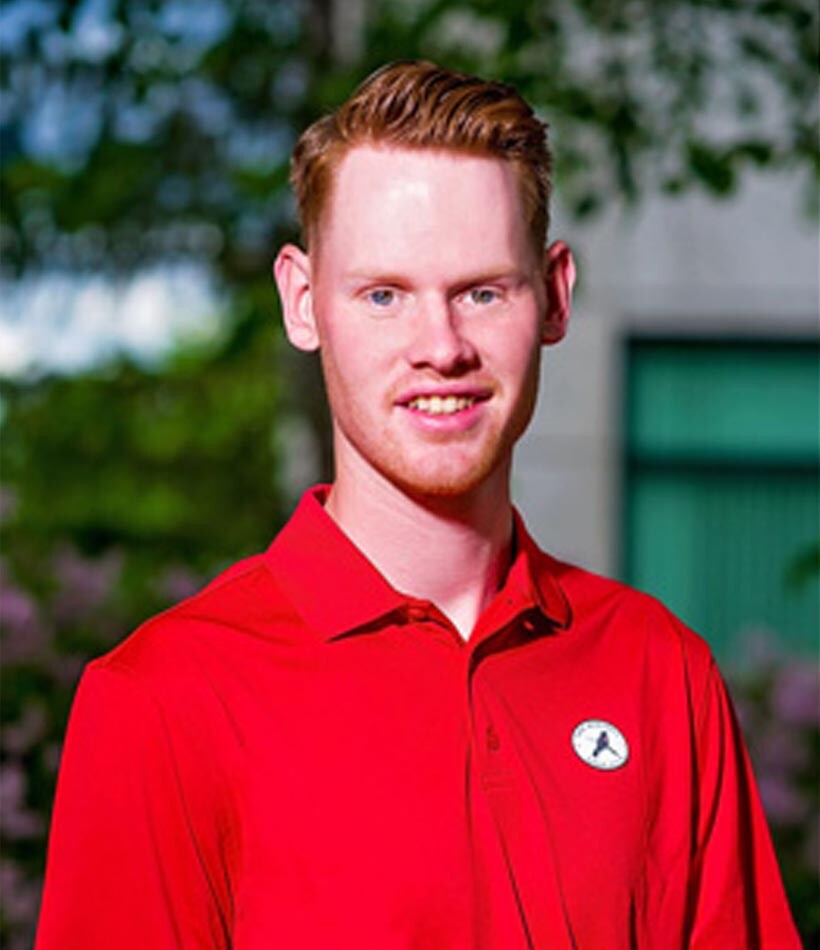 CARSON SCISSONS
PGA OF CANANDA, ASSISTANT GOLF PROFESSIONAL
Carson joined The Marshes in 2018 as a PGA of Canada Golf Instructor after 6 years in the industry. His love of the game and interest in the industry has always been evident. Carson was a regular tournament competitor while growing up in the Ottawa Valley and has played many of the prestigious events in the region. Since joining The Marshes team, he has been involved in instructing our junior 'Introduction to Competition' program, 'Learn to Play' program, 'Junior Summer Camps' as well as a number of adult clinics. Carson is also fully trained to use Trackman radar technology for his instruction. Golfers of all ages would find great advice under Carson's guidance to a better golf game.
BOB FARANT
ASSOCIATE PROFESSIONAL, PGA OF CANADA
Bob has an extensive and successful career of teaching and coaching at some of Canada's most prestigious golf clubs. Bob also had the opportunity to work with NCAA college players and a few professional tour players but, like most successful golf instructors, the bulk of his instruction and coaching has been with the average golfer that is just trying to improve. If you are a beginner, a competitive amateur or a recreational player that would just like to enjoy the game more, Bob is ready to help!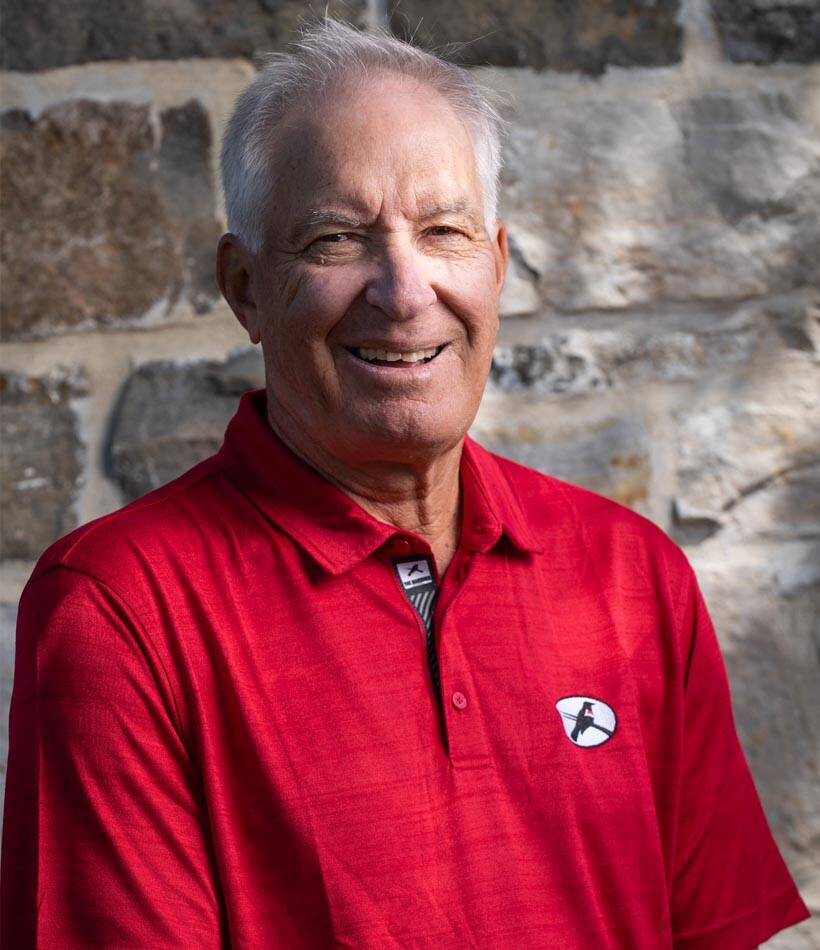 DON RIOUX
INSTRUCTOR & COACH
A true educator and accomplished player, we're lucky to have Don as part of our team of first-rate instructors. Don harnesses the power of communication, experience and technology to help tap into the dormant talent in his students.
Private Lesson (1 Hour)
SPECIFIC INSTRUCTION FOR YOUR GOLFING NEEDS
| | |
| --- | --- |
| Bob Farant, PGA of Canada, Associate Golf Professional | $110 |
| Carson Scissons, PGA of Canada, Assistant Golf Professional | $100 |
| Don Rioux, Instructor & Coach     | $110 |
Ask your coach to learn more about our multiple lesson discounts. 
Semi-Private Lesson (1 Hour)
LEARN GOLF COLLECTIVELY WHILE ENJOYING THE COMPANY OF FRIENDS
| | |
| --- | --- |
| Two golfers | $150 |
| Three golfers | $180 |
| Four golfers | $200 |
Contact our Pro Shop 613-271-3530 [email protected]